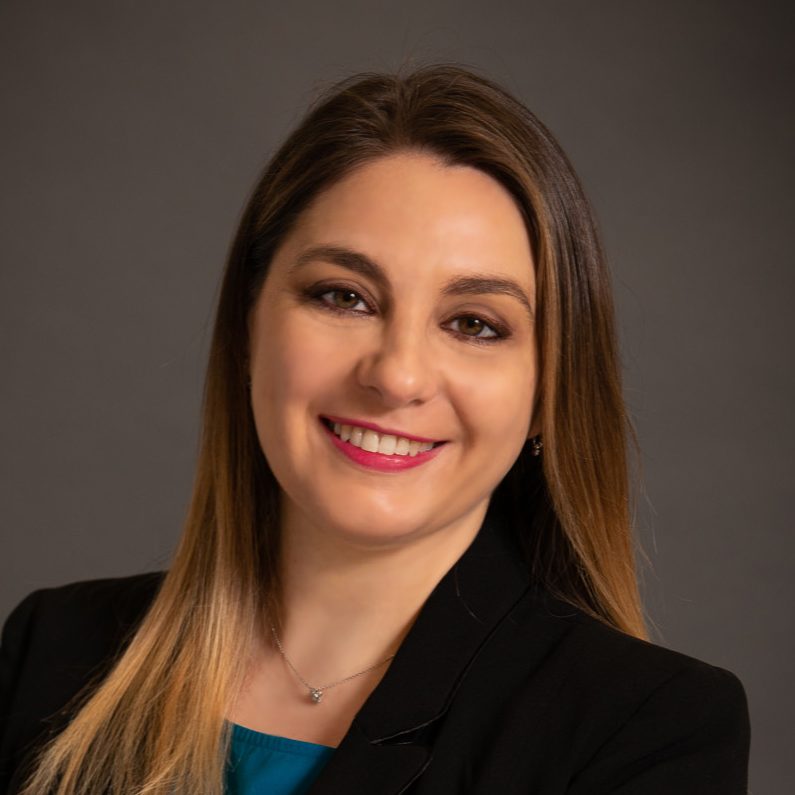 Eleonora Forte, PhD
Research Assistant Professor, Department of Surgery, Comprehensive Transplant Center; Director of Immunoproteomics, Proteomics Center of Excellence
Eleonora received a M.S. in Industrial Biotechnology from the University of Naples Federico II (Italy) in 2001 and a Ph.D. 2008 in Molecular Biology and Biotechnology from the University of Perugia (Italy) by conducting her research at Istituto di Ricerca di Biologia Molecolare (IRBM), a previous Merck Research Laboratory outside Rome.
In her pre-graduate work Eleonora contributed to the identification of mechanisms of action of agents targeting the Hepatitis C Virus (HCV) polymerase function. In her graduated studies she focused on the identification of targets and functions of PRL-3, a protein Tyrosine phosphatase involved in cancer development and metastatic progression.
She then moved to the United States for her postdoctoral training in virology. Her research focused on determining mechanisms used by viruses to cause diseases in immunocompromised people, including transplant patients. At Duke University, she investigated how Epstein- Barr virus (EBV) overcomes host barriers during latency to transformation and at Northwestern University she studied host/viral mechanisms used by Kaposi's Sarcoma Associated Herpesvirus (KSHV) to drive oncogenesis. In 2016 she joined the Northwestern Comprehensive Transplant Center (CTC) where she studied mechanisms controlling Human Cytomegalovirus (HCMV) latency and reactivation as part of a multidisciplinary effort to develop therapeutic strategies to prevent HCMV reactivation following transplantation. She became faculty in 2019.
In September 2020, Eleonora joined the Proteomics Center of Excellence as the director of Immunoproteomics to use top-down mass spectrometry in translational studies. In her role, she manages several research projects in collaboration with faculty at the Feinberg School of Medicine and other institutions that focus on 1) characterization of antibody immunity in infectious diseases (e.g., COVID-19), autoimmune diseases (e.g., Myasthenia Gravis), and transplant; and 2) identification of biomarkers for transplant tolerance/rejection.
View complete list of publications.